Raven Snowdon
We asked our members to send us some of their amazing baking and cooking skills for anyone to try at home for themselves! Lets take a look!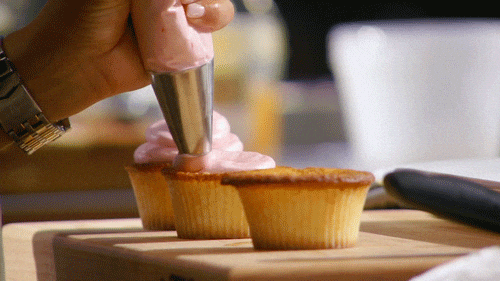 Halloween Cake Pops by Liana
These look AMAZING! I will definitely be trying to make these! I have always wanted to make a cake pop!
Instagram: asteri_liana
Pumpkin Cupcakes by Chloe
These look delicious! I have never had a pumpkin cupcake but I am so craving one now!
The WONDERFUL Chloe also sent in the ingredients and how to make these delicious cupcakes!
THANK YOU CHLOE!!
Instagram: 0_cloxox
Gabs Alfeñiques
These are absolutely amazing! I adore these!
Gab teaches us more about these beautiful treats!
Instagram: SgGabs27
"Hello Raven, I have an adorable recipe for typical sweets from my city for "day of the dead" they are called Alfeñiques and are used as decoration and food"
If you would like to make your own, YOU'RE IN LUCK! because the wonderful Gab has provided us with all the information you need to make your own adorable treat!
Ingredients: White of 1 egg 2 Cups of impalpable sugar Vegetable coloring 1 Tbsp of corn syrup ½ Tbsp of vanilla essence 5 Tbsp of corn starch
Preparation: In a bowl, beat the egg white with the vanilla and honey. Sift the powdered sugar over the mixture and stir until the ingredients come together. Knead the mixture until it forms a ball.
Sprinkle the cornstarch on a flat surface. Place the dough on the surface and spread. With the mass we form skulls of approximately 5 centimeters and let dry for 3 hours.
With the help of a brush we decorate the skulls with vegetable shortening. We can add some designs to the dessert with a little colored meringue.
And that's it!
Susans Vegan Halloween Cupcakes
I Love the way these are decorated! So creative! I would love to make some of my own!!.....whats that?.... Susan included the recipe!? HOORAY!!
Instagram:SusanGcarrillo
Ingredients:
Vegan Cupcake
80ml Oil
150g (1/2 and 1/4 cup) regular white sugar
1 tsp vanilla
160g applesauce
185g flour (1 cup and almost 1/3)
2 tsp Baking powder
80ml vegetable milk
Vegan Buttercream
360g vegan butter
360g Icing sugar
1 tsp vanilla
-For the cupcakes: start by mixing the wet ingredients and then add the dry ones. After you have achieved a homogeneous mixture, put the mixture in equal parts in the pans to take them to the oven at 180ºC (356ºF) for 23 minutes.
-For the buttercream: before creaming the butter, make sure it's soft to make it easier; beat it (with the mixer) until creamy and start adding the icing sugar part by part along with the vanilla. When you get a homogeneous mixture, it will be ready to use!
* Let your imagination flow and decorate it as you like. These were some ideas I had and they're not perfect - - which is fine. FEEL FREE TO CHANGE THE BUTTERCREAM FOR MERINGUE OR SOMETHING ELSE
Clovers Apple Cider!
Clover has kindly sent us in her recipe for Apple cider! Very on theme!
Thank you Clover!!
Instagram: Lauren_clover
Clover's Apple Cider
Ingredients:
10 large apples- quarters (remove the pits, but keep the skin)
1 orange- halved
½ cup brown sugar
1 whole nutmeg
4 cinnamon sticks
1 tsp whole cloves
1 tsp whole (or crushed) allspice
Equipment:
Large pot
Potato masher
wooden spoon
Fine mesh strainer
-In a large pot, put in your ingredients and cover with water by at least 2" (just be careful, too much makes it too watery)
-bring to a boil, then reduce the heat to low/simmer and cover
-let it simmer for 2 hrs
-remove the orange halves and use a potato masher or wooden spoon to mash the apples down.
-return to a simmer and let simmer, uncovered, for 1 hr.
-strain through a fine mesh strainer, pressing on solids with a wooden spoon to squeeze all the juices out.
And you have apple cider! Be sure to have it warm- it pairs great with donuts!
Helenes Lemon Cookies
These Look and sound amazing! Another recipe I definitely want to attempt!
Thank you so much for sending this in Helene!
Instagram: helenes_bakery
Thank you to everyone who sent in some delicious looking treats and recipes! I am sure many people reading this will now want to get their whisk out and do some baking!
We hope you all have a wonderful Halloween!