Emily Suter
October's Featured T3 Patreon Members!
Meet some of our T3 members from all around the world! Scroll to see some spooky signs and epic costumes from our October family!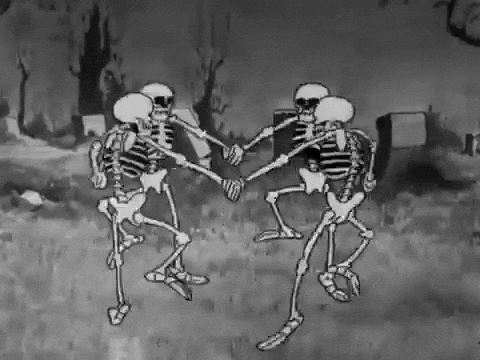 Aidan's Army Argentina


"What I like the most about the fandom is that no matter the nationality, languages, customs or preferences, they always welcome you with open arms like a big family!... T3 is my home, I made many friends from different countries who are always in the good and bad times. Joining T3 was the best decision I made, every Saturday I enjoy Aidan's livestream as if I had him in front of me and the screen didn't exist. Also interacting with the mods is fantastic, as if he had known them forever. T3 is my home and each member is my family! I love you all"
Aidan's Army Australia
Aidan's Army Belgium
"What I like about this fandom is that everyone here accepts you for who you are. I have only been in T3 for 3 months and I already consider every single person in this fandom as family. I made friends all across the world. I love our discord chat everyone is always sending kind messages and wishing the family a great day. When someone new joins they are welcomed with so much love. I remember when I first joined that everyone was so nice and welcoming, they explained everything about the fandom to me. I think ever since I joined T3 that I have never been more on my phone, because I just love messaging my family so much. Even the language barriers don't stop us from talking and supporting each other. It doesn't matter if it's day or night their will always be someone in the group who is ready to support or just to talk to. I am so grateful to Aidan and the mods for creating this family."


Aidan's Army Bolivia


Aidan's Army Brazil


"I've been in t3 since September 2020, and I can say for sure its one of the best choices I made. There I was able to meet friends from all around the world, its a place that I know I'll always find someone to chat with no matter the time of day. Everyone day is incredibly loving, and it does really feel like a family. I'm very grateful to Aidan for building such a great community. I recently decide to do a tattoo of a lemon because of how special Aidan and the lemon cult family is to me. I love every single one of you."
-Vitoria
Aidan's Army Canada


Aidan's Army Chile
"What I love about this fandom is that you can make friends so easily and they accept you no matter what. They are so lovely, and since I joined t3, I have the best weekends and I can talk about everything with everyone"
-Mary
Aidan's Army England


Aidan's Army France
"I've never immersed myself in a fandom in an official way, and by entirety. So this is a first for me. I really liked the way they welcomed me and put me in confidence. AidanArmy, and the mods are benevolent with a lot of good intentions. Although I'm not very active in the chat, it makes me happy to see so much diversity and happiness among all. It's nice to see everyone sharing their passions, and their lives. No matter the culture, everything is diversified and it's nice to see.
T3 is kindness, and it gives off a very sweet and friendly vibe."
-Justine
"Hello, my name is Olympe, I am French, I am 22 years old. I am so happy to be part of this beautiful family since July 20, 2022 (I arrived the month of my birthday) I celebrate my birthday with the lemon family, it's wonderful to receive so many happy birthdays there. There's even a member of t-3 who made me a drawing! One of my favorite things about the day is when I enter the t3 chat and start talking with everyone. P.S: this month of October I got my first tattoo on October 10 (umbrella academy) I'm so happy!
-Olympe
Aidan's Army Germany
"My name is Chantal - I am 15 years old and I live in Germany/Bavaria. My Instagram accounts are @umbrella_acdemy and @chantal_aidansarmy - I'm doing edits of things that I love to support and I'm in the T3 fandom on Patreon for almost 2 years now - my hobbies are figure skating and playing the acoustic and electric guitar which I absolutely adore since it is so much fun! I'm very into comedy films so I recommend watching films with Adam Sandler and Ryan Reynolds - my music taste is based on Finneas ,John Mayer and Harry Styles which I can't wait to see live on tour soon! Besides that I'm in the environmental club to help cleaning up beaches all over California since I'm doing an exchange year in the United States right now and I recommend to try out to NOT eat meat for at least once a week since that would be already a great support for saving our planet. In T3 you have all options to get to know new people and make friendships for a lifetime so JOIN US and get to meet me and a lot of other swag people in there from different countries xoxo"
Aidan's Army Guatemala
Aidan's Army India


Aidan's Army Italy


Aidan's Army Lithuania


Aidan's Army Mexico
"Why do I love this fandom? Idk , maybe because they bring me happiness and love since i arrived in T3 the most i admire is meeting many people around the world, who regardless of your appearance, religion or nationality, help you with everything you need. They all people full of love, we learn from each other, they teach you to believe in yourself, and to grow as a human being. I am definitely lucky to be a part of this amazing family"
-Lisset
"What Aidan's Army means to me is something difficult to say. For me it's my second place, I feel like it's my family with whom I can live. I can talk about whatever I want with them, it's a very nice place with super cool and caring people who know how to understand you and you really create a new friendship, always a place where you are free to express yourself when you are in a bad way, you know that they will support you and they will never leave you alone. I am proudly sure that being an Aidan' Army is a family for me"
-Gladis
"Well for me being an Aidan's Army is like being part of something; it's being a member of a family. It makes me feel like I have a voice that can be listened but also I can listen to whoever that needs it. It doesn't matter from where we are, because we are all together for the same reason."
-Abi
Aidan's Army Peru


Aidan's Army Poland
Aidan's Army Puerto Rico


I joined Aidan Army just two months ago. I hardly speak in the group, but when I do I feel very comfortable because the girls always answer me. I'm not very good with English, but I'm putting a lot of effort to learn. I love the group and this beautiful family that I am beginning to get to know, I hope I can continue to be a part of you for a long time.
-Wilmarie
Aidan's Army Russia
"Our fandom is often called a family for a reason: it's because every person is loving and understanding, ready to help at any moment. That's why I love it so much. This is a feeling of kindness and comfort that no other fandom conveys, simply because our fandom is a house full of the brightest and tenderest feelings."
-Veronica
"What is t3 for me? In my mind I imagine t3 as a field of sunflowers. Did you know that sunflowers always point towards the sun? And when the sun goes down, they turn to each other. This is how I see the t3 chat :) When the Sunnyboy comes, everyone rushes to him. And when it is not there, they communicate with each other. I love this place. Here I found friends that I would never have met just on the street. This is where I found my best friend. Never before have I been a part of something big and important. Now I'm here where it's warm"
-Olya
Aidan's Army Spain
Aidan's Army Sweden


Aidan's Army Switzerland
Aidan's Army Turkey